Vandals recently struck at Michigan Stadium: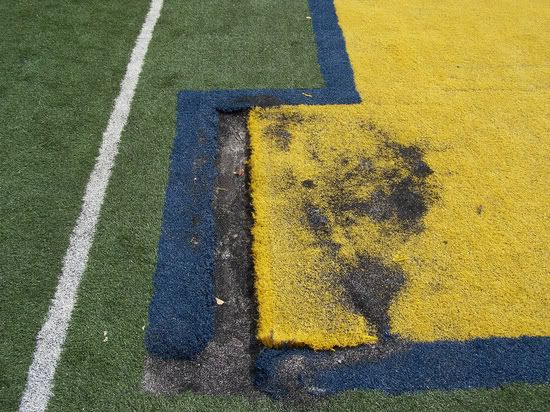 Money quote:
Damage to the block "M" at the 50-yard line of Michigan Stadium in a weekend vandalism incident likely was done with a large utility knife and caused $1,500 to $2,000 in damage, the stadium's facility manager said Wednesday morning.
A 6-foot by 8-inch chunk of FieldTurf was carved out of the block "M" in a similar fashion someone would cut carpet, Chris Ehman said.
The damage is expected to be repaired in time for the spring football game next weekend.


Until next time.