The Minnesota Twins opened their brand-new ballpark with a 5-2 win over the Red Sox yesterday!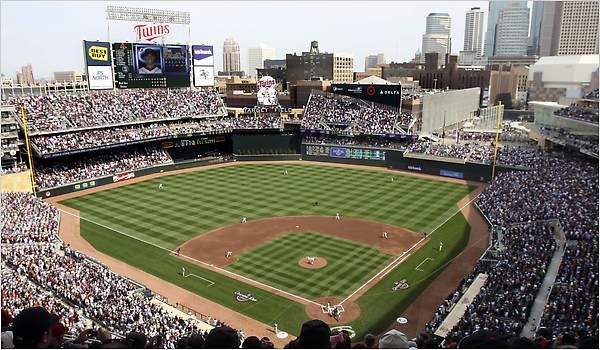 The Twins ground crew has opted to go with a simple criss-cross roller pattern on the lovely real grass. It was a beautiful day for the game.

Here's a nice video tour of the new ballpark. Pay attention to the part about some of the seats having wooden backs!



New ballparks don't spring up overnight; the groundbreaking for Target Field was August 30, 2007. No new ballpark post would be complete without a time lapse video of its construction. MLB apparently doesn't like people to embed it's videos so I'll just leave the link here.

It's a beautiful ballpark, and someday I'd love to sit in any one of the 39,504 seats and take in a game.

Until next time.