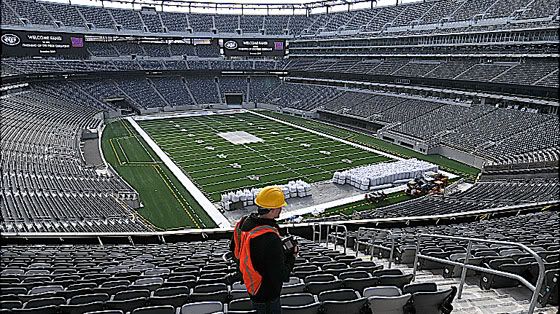 2010 will see the opening of the new stadium for the Giants and Jets. Construction is nearing completition so the teams invited some long time season ticket holders to check it out. The stadium uses FieldTurf and the fans were given some infill to sprinkle around.
Each team will have their own custom end zone, but will have a midfield logo as well. You can see the space for it in the picture above.
The capacity is increasing by 2,500 seats but the upper deck will be somewhat higher because of the addition of a bunch of luxury suites. The concourses will be wider as well. The seats will not be Giant blue this time, but will be three different shades of gray.
There will be four large scoreboard/screens, one in each corner of the stadium. Naming rights haven't been announced.
All in all, it looks pretty spiffy.