Soldier Field is under the control of the Chicago Park District. And, on the whole, they do a pretty good job. The climate in Chicago isn't the most friendly for a natural grass surface, so sometimes they need a little help.
From Sherwin-Williams.
Example 1: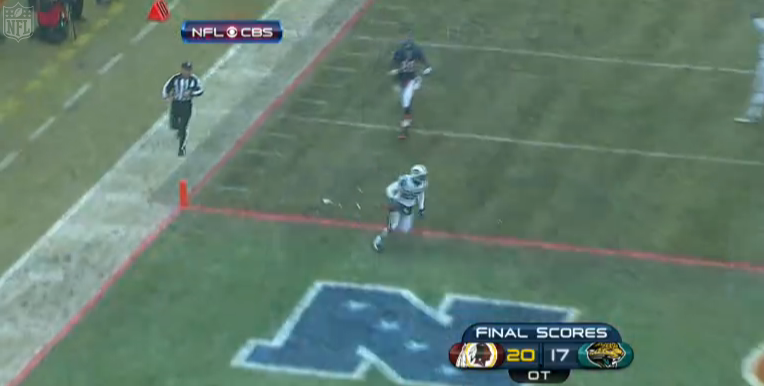 Example 2: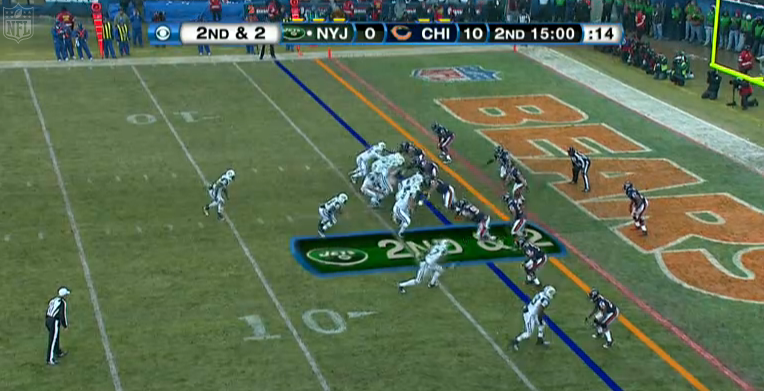 Notice how the end zone is just a little greener than the field or the area behind the end zone? The logos are also nice and bright. No one can fault them for touching up at this point in the season. But it's curious why they didn't spruce up their midfield logo.

I'm going to put out a feeler to the CPD to find out why the sidelines and goal lines were painted red.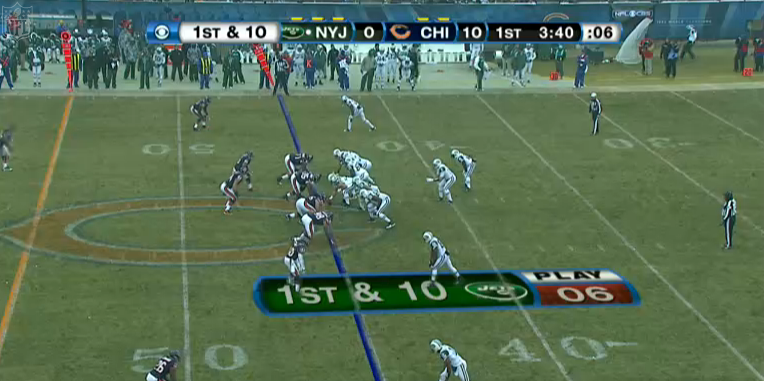 The Bears will be able to check out a well maintained midfield logo this Sunday when they travel to Lambeau Field to take on their division-rival Packers.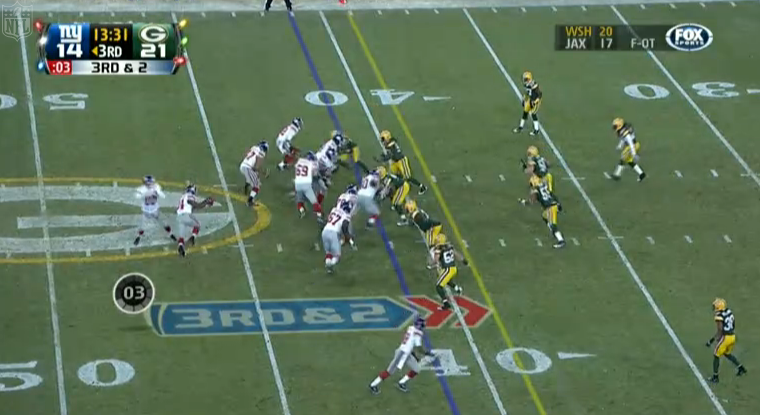 Until next time.