It's really hard to have a blog when you have a full time job!
'Nuff said.
Boise State is getting their blue turf replaced for free.
Texas Tech got a new practice field.
Eastern Washington has begun installation of their red turf.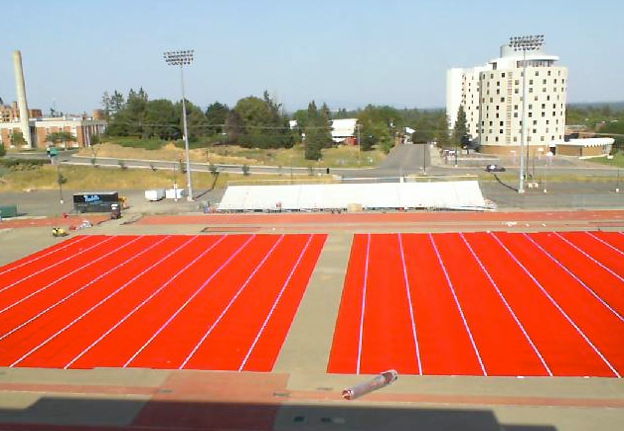 That building in the background looks like an East German apartment building circa 1967.
I haven't written anything in months and completely missed blogging about the World Cup and their stadiums.
But, I did find this video showing Qatar's proposed stadiums for their 2022 World Cup bid. Enjoy
Until next time. And I promise I won't be gone so long!